Core Values
Core Values Doughnut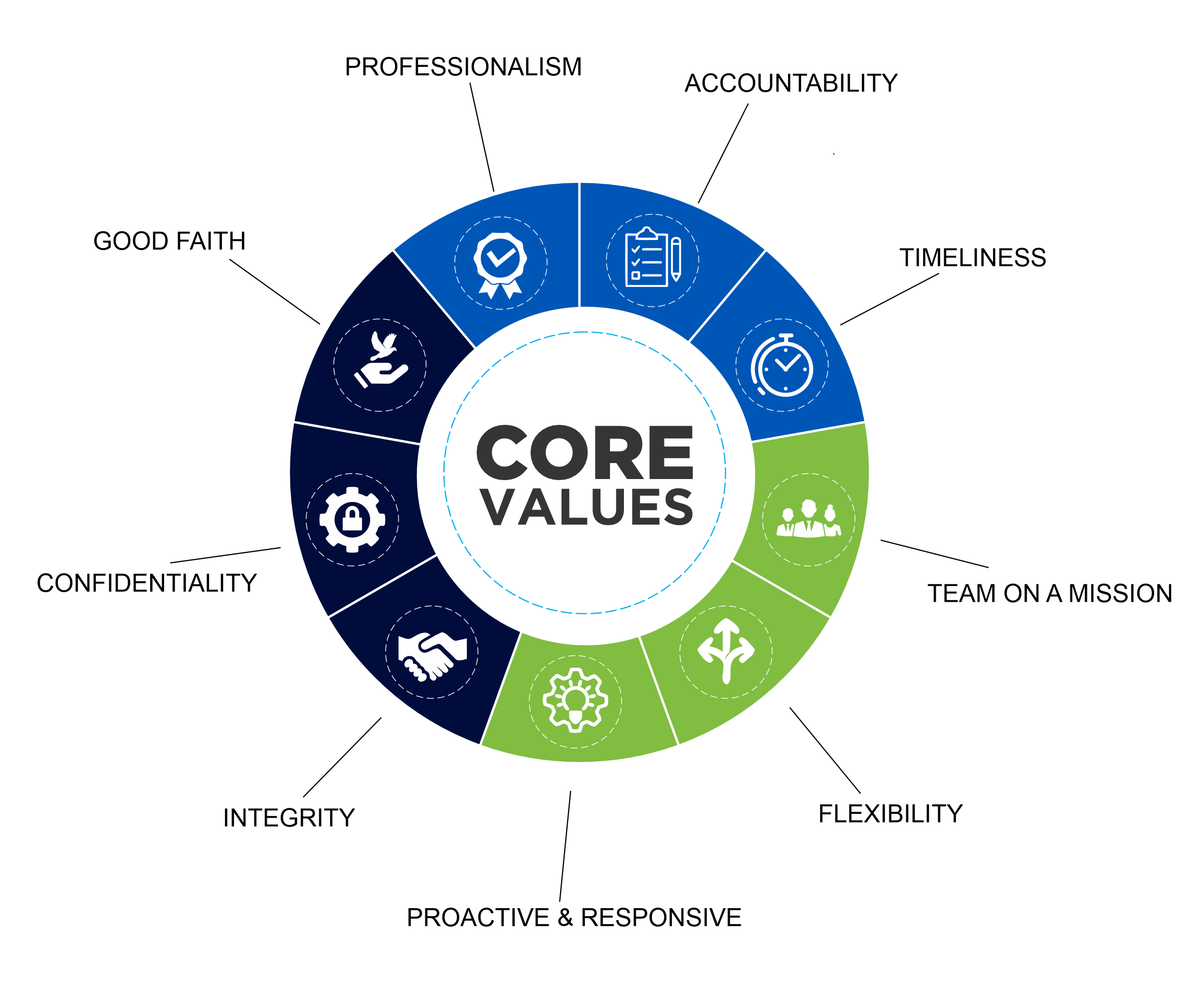 Our Core Values are the building principles which govern our daily activities. As you read them, we hope you will rest assured that we will hold ourselves to the highest ethical standards.
Exceed Expectations
We understand and exceed colleagues and client needs to always exceed expectations.
Professionalism
At all times we will act with integrity, provide quality service, be reliable and responsible, whilst attaining and maintaining the level of excellence that is required.
Accountability
We take ownership of all responsibilities and honoring commitments.
Timeliness
We work with urgency and commitment to be successful from individual and company perspectives.
Curious & Courageous
We are a team of talented people who are free to think create and get things done. We are unafraid of change, growth or mistakes.
Team on a Mission
We collaborate with each other to achieve ambitious targets. We respect each other, while being our toughest critics, biggest challengers and loudest supporters.
Flexibility
We remain agile and adaptable to changing circumstances to ensure continued growth and development.
Proactive & Responsive
We continuously scan the environment and adjust our actions to ensure that we remain relevant to who we serve.
Inspire Trust
We do the right thing when engaging with both customers & colleagues.
Integrity
Being ethically unyielding and honest, inspiring trust by saying what we mean, matching our behaviors to our words and taking responsibility for our actions.
Confidentiality
Ensuring that information is accessible only to those authorized to have access.
Operating in Good Faith
The observance of honorable intent in business relations and the avoidance of any attempts to deceive any party involved.